Guitar solo – Immersive form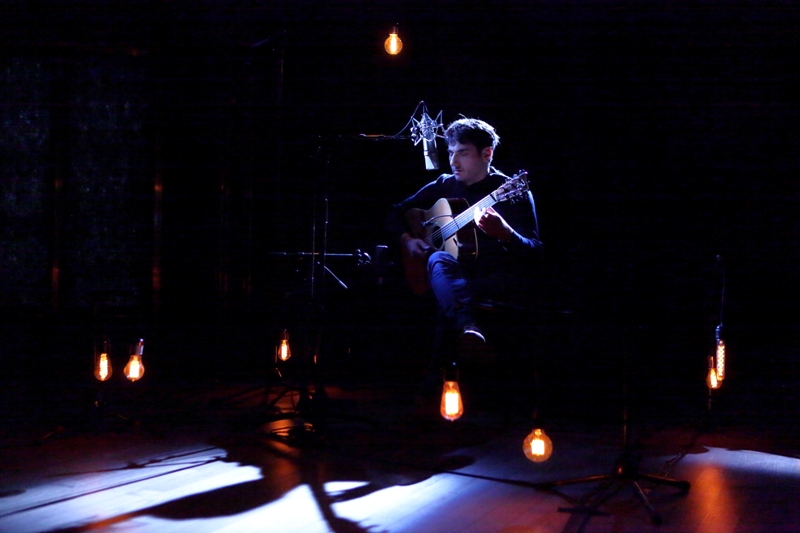 Petite Montagne/Little Mountain is a solo that Pascal Charrier wrote for a folk guitar with a modified tuning, in order to emphasize the natural timbre and resonances of the instrument.
Poetic sound journey, free jazz, minimalism, dense or explosive music in which space and resonances slowly lead the audiance into a trance. Masive sounds and drones emerge, deep and subtle harmonics blend. The voice utters a sound, a vibration of the body which intertwines with timbres of the guitar and comes to inhabit every corner in which the audience is enveloped.
This written and improvised music is a free transcription of imaginary songs of shepherds lost in the air, on the stones and the trees of a small mountain located in southern Europe.
The musician and the audience are immersed in the same sound space. The music is either played in a naturaly resonating space or thanks to a surround sound system.
---
Ecouter sur soundcloud
---
Requests on music : Pascal Charrier / pascal@nainoprod.com
Request on booking, communication : Anne Yven /communication@nainoprod.com