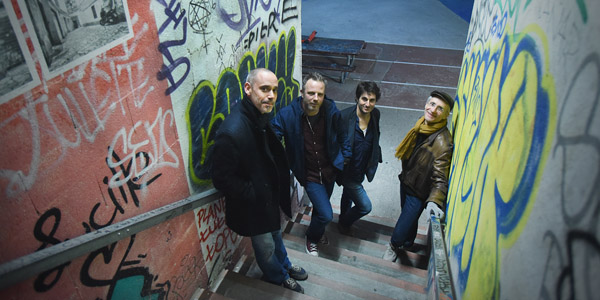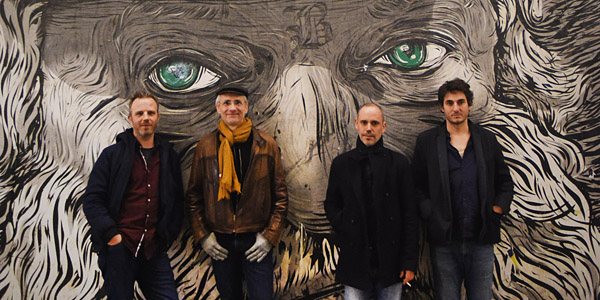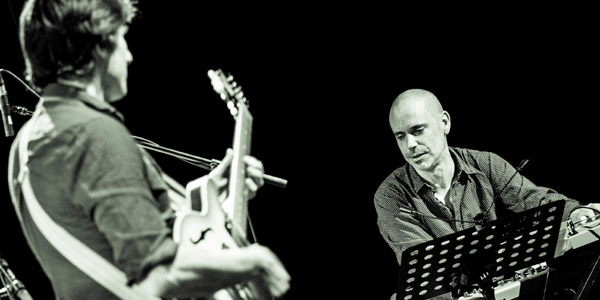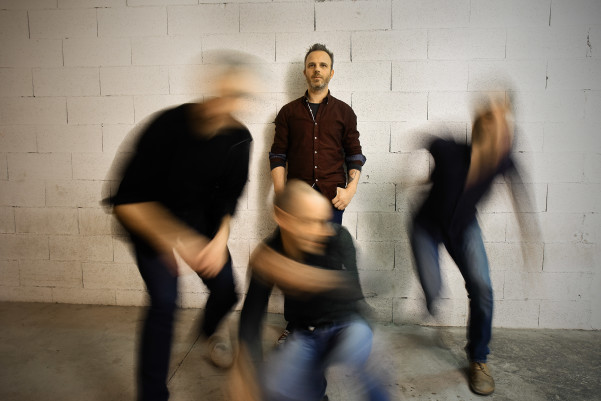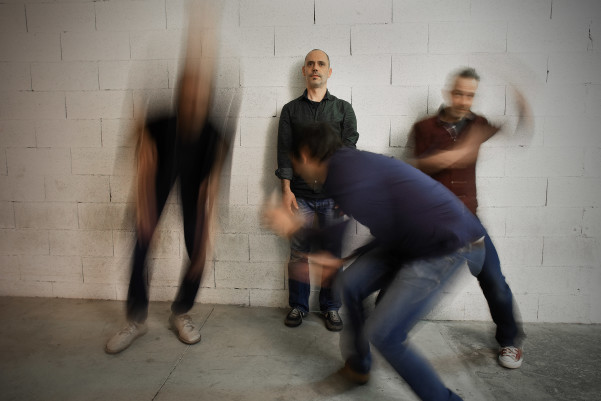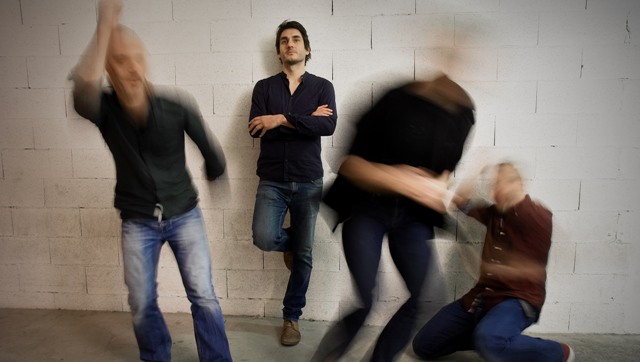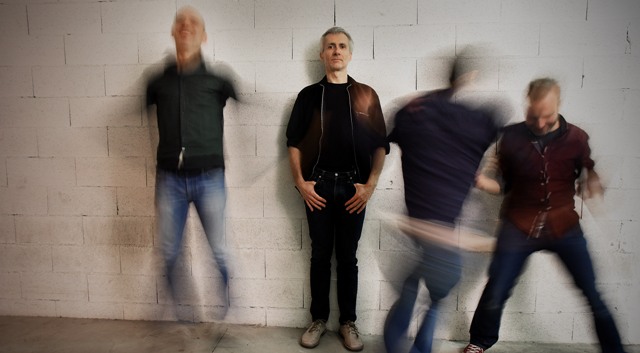 ---
---
• Pascal Charrier : guitar, composition
• Julien Tamisier : keyboards, electronics, composition
• Philippe Lemoine : tenor saxophone
• Teun Verbruggen : drumkit, electronics
---
NEW ALBUM « TRIBUTE TO THE FALL », OUT IN 2019
---
---
ÓMUN brings together four musicians from the European contemporary jazz and improvised music scenes: Pascal Charrier (guitar), Julien Tamisier (keyboards, electronics), Philippe Lemoine (tenor saxophone) and Teun Verbruggen (drumkit, electronics).
The quartet's sound is a combination of timbres and resonances. Every kind of approach is taken in a mixture of acoustic, electric, uncommon instrumental sounds as well as electronic and electroacoustic treatment of various sound sources. Dramatic generation of material and soundscapes disrupt bearings and invent a instantaneous poetry through processing, deconstruction and distortion. The listener navigates through a sea of reminiscences, guided by fragments of melodies like the residues of a collective memory.
In this new repertory, TRIBUTE TO THE FALL, the music places sound matter at the centre of the drama, questioning notions of permanence (emotions, bodies, ideas) and time (perpetual movement, spirals, abysses).
The traditional stage/audience layout is also questioned with the creation of a circular common ground which gives both performers and audience the possibility to move around, thus changing their visual and auditive perception.
This project is also pushed forward in the quintet version of the show called ÓMUN-IMAGE, in which the 4 musicians are joined with the videomaker Cyril Meroni.
Please ask us for more details !
---
Toulouse (FR), Le Taquin – January 9 2019
Martigues (FR), Les Salins, Scène Nationale
Omun + Cyril Meroni (Images) – january 11
Vitroles (FR), Charlie Free, Le Moulin à Jazz – January 12
Avignon (FR), Théâtre Artephile – January 13
Lyon (FR) Le Périscope – May 14 2019
Paris (FR), Studio de l'Ermitage – May 16 mai 2019
French Bureau Export supports ÓMUN on tour.
---
---
« »Ómun is an undeniably enticing project, and Charrier is more than ever a musician to watch out for. »
Franpi Barriaux
« Our four adventurers skillfully sculpt an arc of sonic material combining electric and acoustic sonorities […] A rather fascinating perpetual movement whose echoes we'll be sticking close to. »
Lionel Eskenazi
« The charms of this recording and this group lure you into their subtle and rich diversity. »
Philippe Méziat
---
---
---
---
NAÏ NO PRODUCTIONS
Pépinière d'entreprises Bernard Chevalier 84400 Apt
contact@nainoprod.com
+33 (0)4 65 09 00 37
DIRECTION / BOOKING
Pascal Charrier
pascal@nainoprod.com
+33 (0)6 21 37 25 90
BOOKING / COMMUNICATION / PRESS
Anne Yven
communication@nainoprod.com
+33 (0)6 89 49 75 85